KAY DURDEN'S
WEB SITE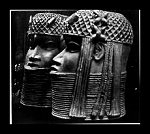 Hello and welcome. My name is Kay. I am an African American entrepreneur who travels. While traveling I was dismayed to find no readily available sources of social information for African Americans on the go. Since that time computers have become a part of practically every household, now all types of information are as close as your fingertips. But how do you know what's what when there is so much available? How do you know which places are safe to travel to? These question plagued me as well, so I went on a search. I along with family and friends came up with a list of not only popular places; but safe places as well. We feel these listing are some of the finest establishments in the LA area that welcome or are owned by African American. None of the listing contained herein have paid a fee to be included, and they are here because we feel they are worthy of mention. We'd like to remind you that where ever you are, it is always a good idea to exercise caution. Lastly KAAIE assumes no responsibility, and once again reminds you that this is an informational source only. If you know of a facility that falls within the categories listed in this city or any other, AND, have no personal interest; we invite you to e-mail us with the names and addresses. We will review your information and add it if we feel it is falls within our guidelines.
THANK YOU FOR VISITING KAY DURDEN'S AFRICAN AMERICAN ENTERTAINMENT AND INFORMATION WEB SITE, AND ENJOY YOUR STAY.
(****)( INDICATES NEW LINKS AND/OR INFORMATION HAS BEEN ADDED)
STAYING WELL ****
This site is about information and entertainment, and keeping well allows us to enjoy and utilize the information we receive. Therefore we've added weekly helpful HEALTH tips to help you stay well. As with any information we pass on within this website, we hope you find it helpful and useful. Please keep in mind we are not experts on any of these subjects .. and are only passing it on as hopefully helpful tips.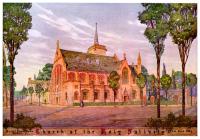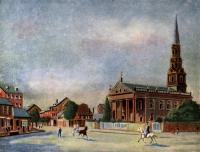 RELIGIOUS SERVICES
These listing are for those of you who are away from home and looking for religious services. We have compiled a list of some of our most popular churches. Although we feel all the churches in LA are worthy of mention, there is not enough time nor space to list them all. Many usually have heavy attendance, and it maybe necessary to be there earlier than the start time in order to secure parking and a seat in the sanctuary. We pray you receive what you came for during your visit.
APOSTOLIC ****
TV MINISTRIES ****
THE LINKS ABOVE ARE FOR LOCAL CHURCHES, HERE ARE SOME OTHER LINKS YOU WILL FIND OF INTEREST:
---
POETRY BOOK READING AND PLAYS ****
In Los Angeles, as other major cities we enjoy many cultural events such as poetry, book readings and plays. Many events are held at coffee houses and theaters. Some of the poetry reading are held at coffee houses that offer live entertainment on occasion. If you are a poet, an avid reader or simply enjoy plays we hope these listings help make your stay even more enjoyable.
If you're in the mood for different types of cultural food, you'll love these listings. These restaurants are some of LA's most popular; known for their fine foods and good cooking. Plus If you love hobnobbing with celebrities some of these listing are a must; because they are often frequented by many African American celebrities. Who knows? If you're nice enough to allow them
to finish their meal, some may be gracious enough to give you an autograph.
ENJOY YOUR MEAL, AND DON'T BE SURPRISED WHO MIGHT BE SEATED NEXT TO YOU.
NIGHT CLUBS ****
These listings are for those of you who enjoy the night life. We think these are LA's and the surrounding area's finest and most popular places to enjoy cocktails or dance the night away. Some of these nightspots also offer dinning and or hot snacks. Many charge a cover after certain hours. Most are heavily populated so arriving early is advisable to secure parking and a seat.
.
CONCERTS, FESTIVALS, FREE EXHIBITS ****
Los Angeles is the entertainment capitol for many reasons. You can ski in the snow at the top of Mount Baldy, and a few hours later enjoy the sun as you walk any of LA's many beaches. Our city offers a number of diverse cultures events both free and for a fee. We have included some of each.
This web site is intended for family use, so we would be remiss if we left out the children. Many families vacation with their little ones thus we have added activities just for them.
CULTURAL CLOTHING AND BLACK DESIGNERS
Those that love ethnic attire are in the right city. Los Angeles has many black designers that are known for their unique talents. These talents include not only clothing for the entire family, but custom hats and one of a kind lap scarves and hankies for our sistas. Many of the stores are located in an area where you may price compare by going in and out of various shops in a small strip mall.

CLICK HERE FOR LISTING OF LA's BLACK BOOK STORES
You are sure to find what you're looking for at one of them.
THANK YOU FOR VISITING OUR SITE AND MAY GOD CONTINUE TO BLESS YOU. PLEASE VISIT US AGAIN AND BE SURE TO WATCH FOR OTHER SERVICES


NO MORE COMING SOON.. IT'S HERE!!!!
( THE 3F CLUB)
* The 3f club ( Fifty, Fabulous, flavored with Soul )* The Law and You * Black Facts * Can We Talk? * Kay's Hats *Black Cards & Posters
Just click here to visit or join the 3F Club!!!!

BEAUTY AND BARBER SERVICES
HERE IS A SMALL LIST OF SOME OF LA's MOST POPULAR BEAUTY SALONS AND BARBER SERVICES. YOU CAN GO IN FOR A HAIRCUT , OR HAIR DO AND COME OUT WITH A BRAND NEW YOU.